The Personal Story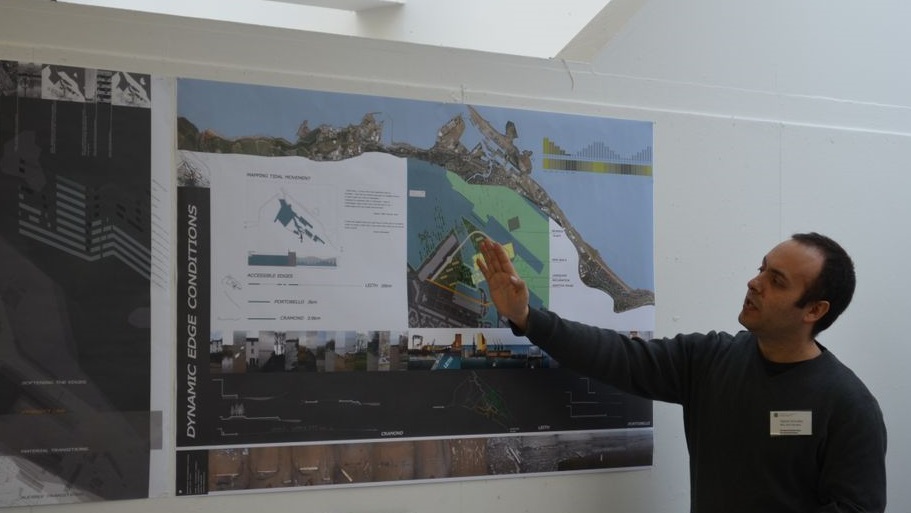 Gabriel González Mandiola
Arquitecto Universidad Mayor, Master of Science (MSc) in Advanced Sustainable Design, University of Edinburgh (Scotland, UK).
Sus más de trece años de profesión los ha ejercido tanto en Chile como en el extranjero, y su foco se ha centrado en el diseño de grandes torres, así como en la arquitectura residencial. Se desempeñó por un año y medio como arquitecto en la oficina Kohn Pedersen Fox (KPF), New York, donde integró el equipo a cargo de Espirito Santo Building en Miami (Florida, US). En Chile ha trabajado con Guillermo Rosende y Asociados y Estudio Larraín Arquitectos, en proyectos como Inacap Renca y Casino Enjoy Antofagasta, respectivamente.  En su largo paso por la oficina Alemparte Barreda Wedeles Besançon Arquitectos Asociados (ABWB), fue parte del equipo a cargo de los proyectos Torre Costanera Center de Cencosud, Hotel Intercontinental Garden Tower y Edificio Security II, entre los más importantes. Luego de titularse de su master en UK -gracias a una Beca Chile otorgada por el Gobierno- fundó en Santiago de Chile las firmas  Architect y Estudio Sustentable, enfocadas a la arquitectura estratégica, y bajo las cuales ha desarrollado importantes proyectos residenciales, comerciales e industriales.
I have studied a Master degree in Sustainable Architecture in UK to bring back knowledge and experience that could help us build more efficiently and responsibly, taking care of our resources and the environment. The outcome of this experience might be a better quality of life for our society, including the most vulnerable part of it. I think the reason why I studied architecture was largely due to my childhood experiences, they have shaped me in a way that makes me able to understand the impact of it in society and our environment.
My parents introduced me to the 'animal world', becoming a fan of horses. With 13 years of age I participated in several 'Chilean Rodeos' where it is required to control a young bull with your horse. I slept several seasons in the stable with them, creating in me a deep admiration for animals and nature.
When I was not in the country side, I went to school and practiced Judo since I was very young. I participated and won several competitions and exhibitions during my life, at the age of 18 years old I was invited by the director of the Physical Education Department of the International Budo University IBU Japan, to develop a specialization program in Judo. Even though I had to quit by an ankle injury, the importance of the discipline and commitment during that period taught me to work with determination in every challenge.
Later on I studied Architecture during six years at the University and graduated first of my class, which gave the opportunity to do an internship at Kohn Pedersen Fox Associates KPF, in New York City from 2001 to 2003. During that period I learnt about some very interesting projects conducted by architects from all over the world. That experience showed me that abroad I was able to see many ideas and solutions that I could contribute back to my developing country.
Those experiences and my architect career so far has made me realize that my goal in life is to melt Nature and Architecture. Being friendly with the environment and respecting the basic principles of architecture, together with the knowledge of combining them to have an optimum result, is my ultimate purpose as an architect.
When I look back at my childhood I remember an artistic foundation, very open and free to express myself with confidence and joy. When I look at myself now I see my wife and four children, who are always giving me all the love and care that makes me happy. They need me now to improve the place they live in; I wish to contribute with all my efforts to leave them a better world. I dream of them growing in a better society, more efficient and in harmony with the environment.